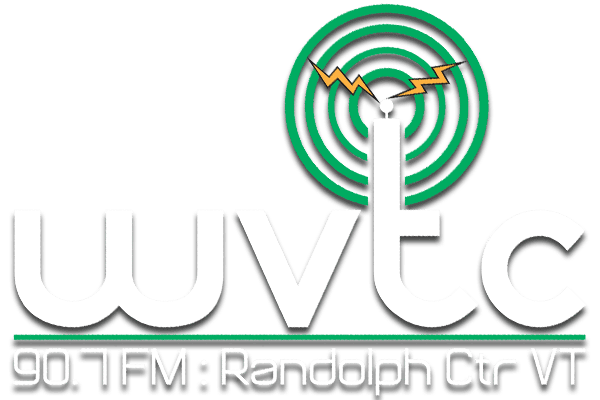 Weekly meetings: Wednesdays, 6:30PM
WVTC Is Vermont Technical College's student run radio station. We broadcast on 90.7 MHz with an effective power of 300 watts from the top of Morey Hall.
Listen Here
Our Mission
WVTC aims to provide quality programming for the local campus and its surrounding area in Orange County. As a part of Vermont Technical College, we also provide students with hands on experience in the programming and technical sides of broadcasting. Since 1968, WVTC has been bringing you what you want to hear - and setting the air on fire!
Getting Involved
Students who want to join the radio station are welcome to stop by any time you hear live DJs on air, attend our weekly meetings, and join our Discord server.
We are always looking for new DJs to grace the airwaves, and all are welcome to learn. Once you've been shown the ropes, you will be allowed to run your own shows and reserve a timeslot on the air for yourself!
Support WVTC
You can support WVTC by joining the club! If you aren't a student you can support us by getting in contact and requesting music or giving us any suggestions. Tell us what you want to hear!
Give us a call with your song requests at (802)-728-1515 any time you hear live DJs!
Contact Us
wvtc90.7@gmail.com
For immediate assistance, contact one of the officers below.
Studio Phone - (802) 728-1515
WVTC
Vermont Technical College
1 Main Street
Randolph Center, VT 05061
WVTC Officers
President and General Manager
Amelia Vlahogiannis
agv07030@vtc.vsc.edu

The General Manager is responsible for overseeing operation of the radio station and being a point of contact for it.
Vice President, Music and Program Director
Sean Babb
sxb08212@vermontstate.edu


The program director is responsible for all station programming, music direction, and training DJs. The PD also handles show schedules and communication with independent artists looking to have their music featured on WVTC.
Treasurer, Technical Director
Rio Coursen
rsc07141@vermontstate.edu


The technical director manages and maintains WVTC's computers and servers, as well as studio equipment for recording and broadcasting.
Secretary, Public Relations manager
Keith Carrara
kjc00673@vermonstate.edu


The PR manager handles communication between WVTC and the public, including the Vermont Tech campus and the local Randolph community. Anyone interested in getting airtime on the station may contact this officer for assistance.
Assisting staff members
Chief Engineer
Parker Robinson
pjrobinson426@gmail.com

The chief engineer works to maintain, improve and repair all technical equipment in the station, alongside all other staff members. The CE is also responsible for the FCC compliance of WVTC, and maintains the equipment and records required to do so. Please contact the chief engineer as a last resort for matters dealing with technical issues of the station if the other officers cannot be of assistance.
Faculty Advisor
Patrick Schlott
pschlottvt@protonmail.com

The faculty advisor oversees the club aspect of WVTC. They provide guidance and suggestions for programming and operations, in accordance with the bylaws of WVTC and rules of VTC Student Council. The club advisor may assist in any role or task as necessary.
Public Inspection File
View our FCC online public file
Email us for assistance viewing the public file
Persons with disabilities who need assistance with issues relating to the content of this station's FCC public inspection file should contact Patrick Schlott at pschlottvt (at) protonmail (dot) com, or leave a message on the studio line at (802) 728-1515. Questions or concerns relating to the accessibility of the FCC's online public file system should be directed to the FCC at 888-225-5322, 888-835-5322 (TTY), or fccinfo@fcc.gov.